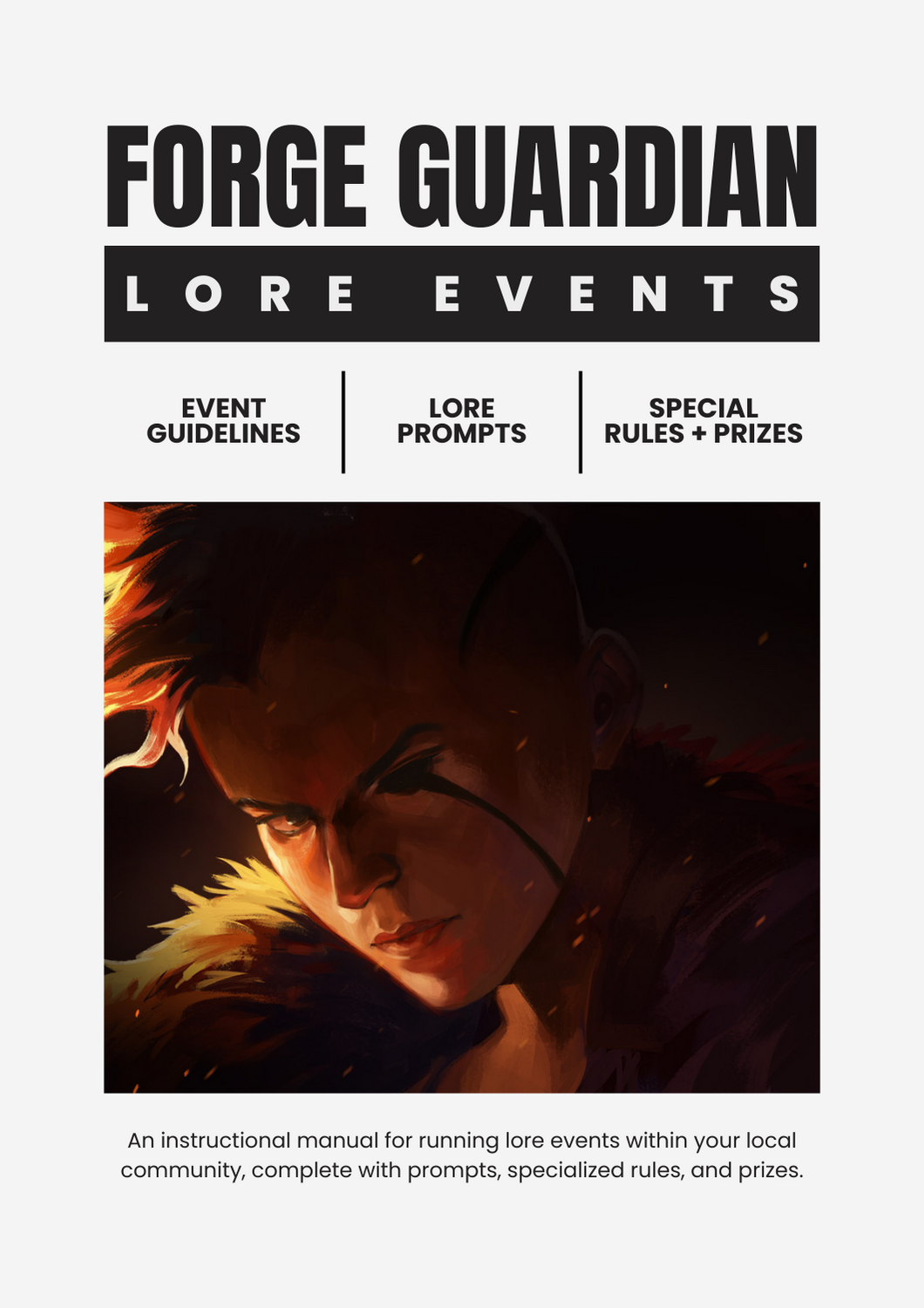 FORGE GUARDIAN LORE GUIDE
Forge Guardians: Download the current lore guide below along with a few supplemental materials to support your story events.
In these events, players won't be taking on the roles of Forgeborn. They'll be stepping into the shoes of characters from the specific faction of your event. Think of Forgeborn as placeholders—they stand in for original characters that your players will create. Urge them to choose names fitting the faction's theme. Delving into details and recounting thrilling event moments enhances the possibility of us penning a lore piece about it. Remember to note down faction-specific deck names and players for any pivotal moments—it's essential if we choose to attach the lore to a deck.
After the Event: Fill out the form linked below. This ensures your community is awarded their promo cards and incorporates the event's outcomes into the overarching SolForge Fusion lore.
DOWNLOAD LORE GUIDE AND ASSETS