Regular price
Sale price
$24.99 USD
Unit price
per
Sale
Sold out
The SolForge Fusion Premium Playmat provides the best experience for play and competition.
Helps protect players' cards when being moved or lifted during games.

Adds easy-to-understand card locations to support new players.

Adds durability to an integral part of the SolForge Fusion experience.

Provides a visual landscape that helps tell the story of SolForge Fusion.
Share
View full details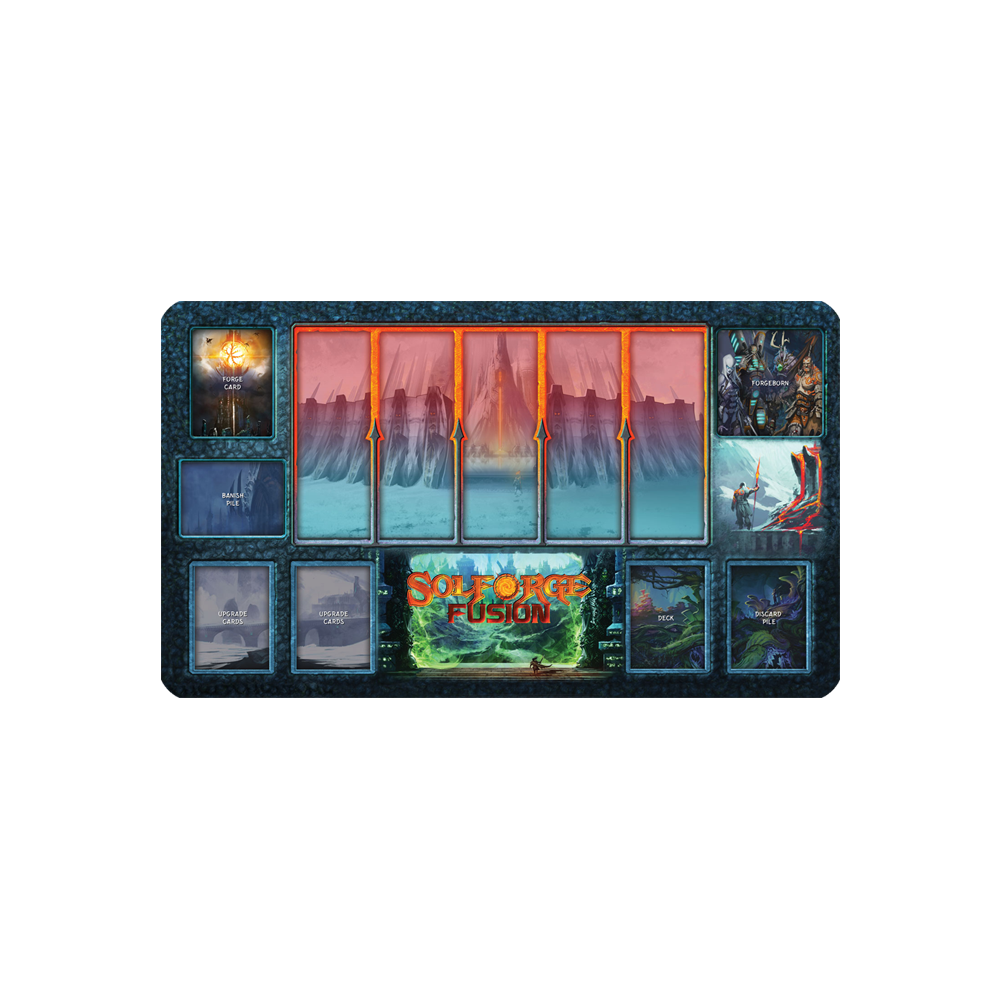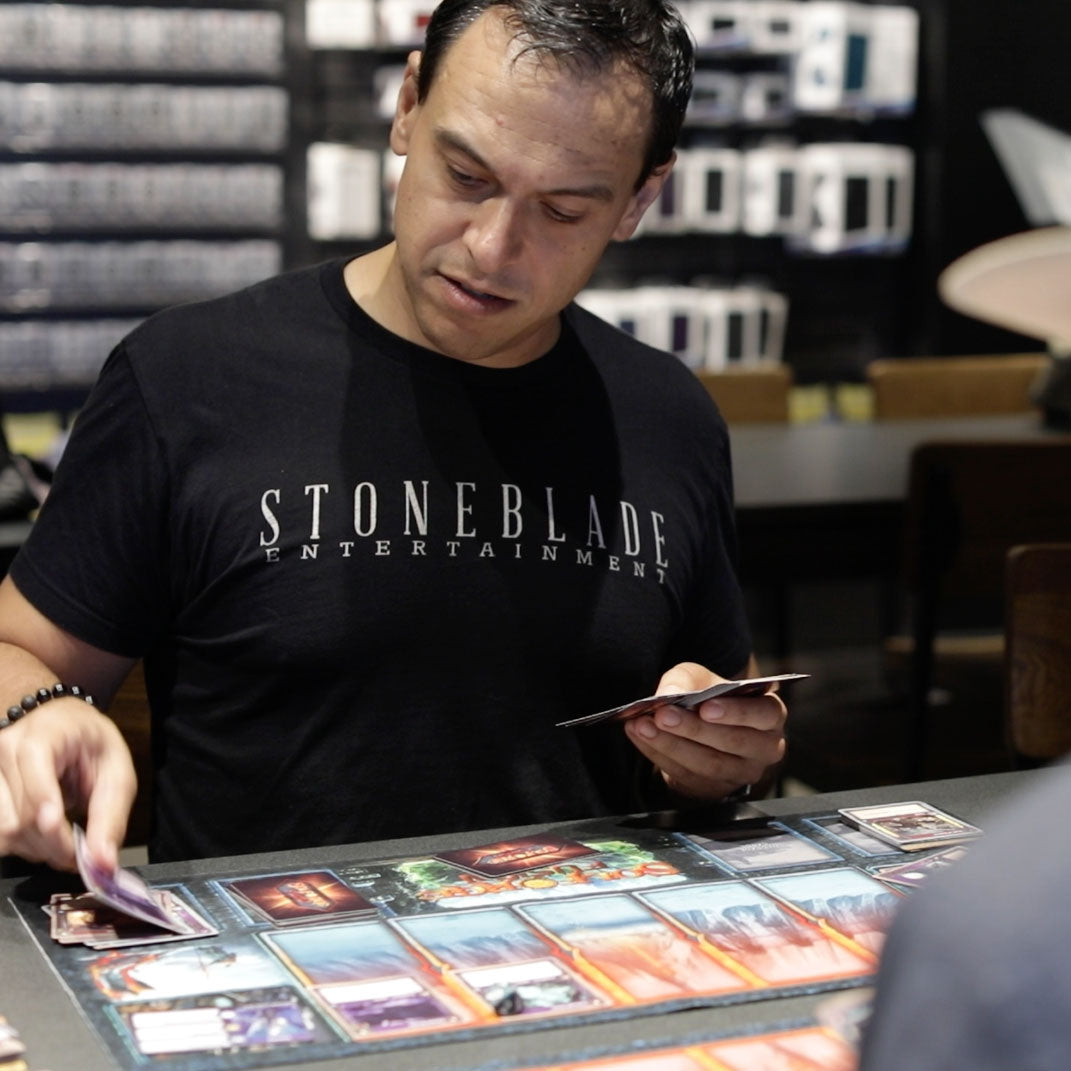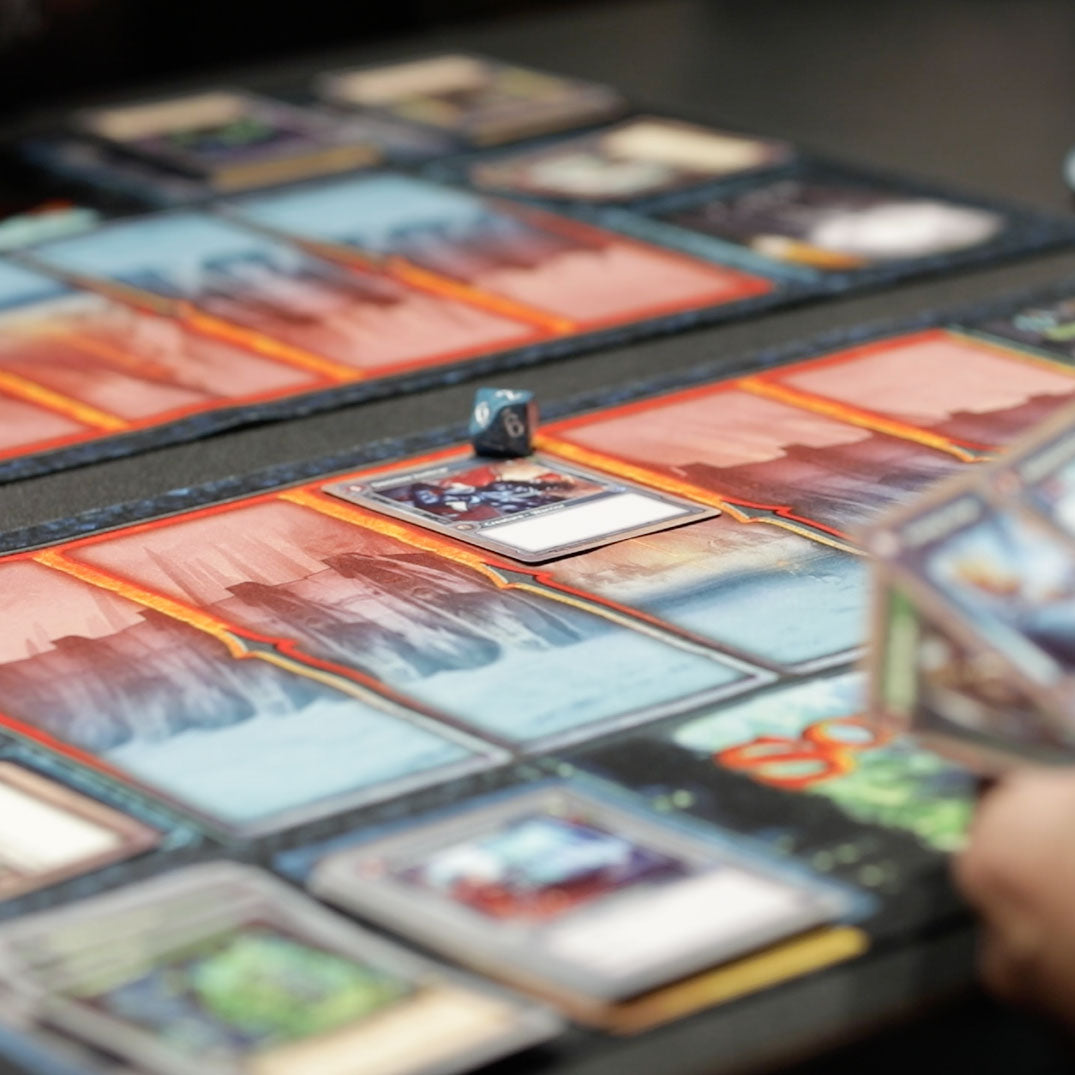 IN THE NEWS
Gaming Trend

BEST DECK GAME - GENCON 22

"SolForge Fusion has provided a unique, highly customizable, and insanely fun hybrid card game. In this way SolForge: Fusion has an ever changing tournament story narrative that will change as the game evolves."

Tabletop Gaming

"SolForge Fusion is that special thing. A trading card game that uses aspects of deckbuilding,
algorithmic deck generation, video game style 'lanes', and a super-fast deck construction method. All of these things come together surprisingly well…"

TechRaptor

"SolForge Fusion absolutely blew my expectations out of the water. While I was expecting something very similar to other TCG's I'd previously played, SolForge Fusion as a hybrid deck game is running its own race."
Great Game, Great Products
The SolForge Fusion is an outstanding game. In order to fully immerse yourself in the game, you need to purchase the amazing SolForge Fusion Premium Playmat. Excellent quality and graphics that help increase gameplay and overall enjoyment of the game. You shouldn't be without it. Get it from the creators of the game, they have the best price, great website and fast shipping. Stop reading, start ordering!
Great Playmat
Shipping was fast, quality if the product is great. Can really ask for anything more than that.
Great playmat
Does exactly what it advertises! It's a high quality essential item for playing solforge!
Professional Quality
These mats are beautifully designed and expertly crafted with high quality materials. They feel sturdy and like they were made to last a long time. Definitely recommend these to every solforge player, an essential upgrade over the paper mats in the start kits.
Love the mat. This game is great and the mat makes play easier than the paper ones