LIMITED TIME ONLY: Purchase 4 Booster kits and Get 4 Storyline Cards!
Regular price
$120.00 USD
Regular price
Sale price
$120.00 USD
Unit price
per
Sale
Sold out
If you're new to the game, purchase a Starter Kit before buying any Booster Kits.
Battle for White Fang Pass is SolForge Fusion's first expansion, which features new Forgeborn abilities and over 10,000 new cards, including new card-types like Exalts and Solbind!
Following in the SolForge tradition, every deck is unique! 

Fully compatible with all SolForge Fusion sets - combine any two decks to play!

Forever change the landscape of the board with new Exalt cards!

When played, Solbind cards will summon their counterparts from outside the game to join the fray!

All-New Rare Foil Decks will be randomly distributed throughout the boosters!
Contents Per Booster Kit:
4 Unique Faction Decks (128 Cards)
One Alloyin Faction Deck
One Nekrium Faction Deck
One Tempys Faction Deck
One Uterra Faction Deck
Share
View full details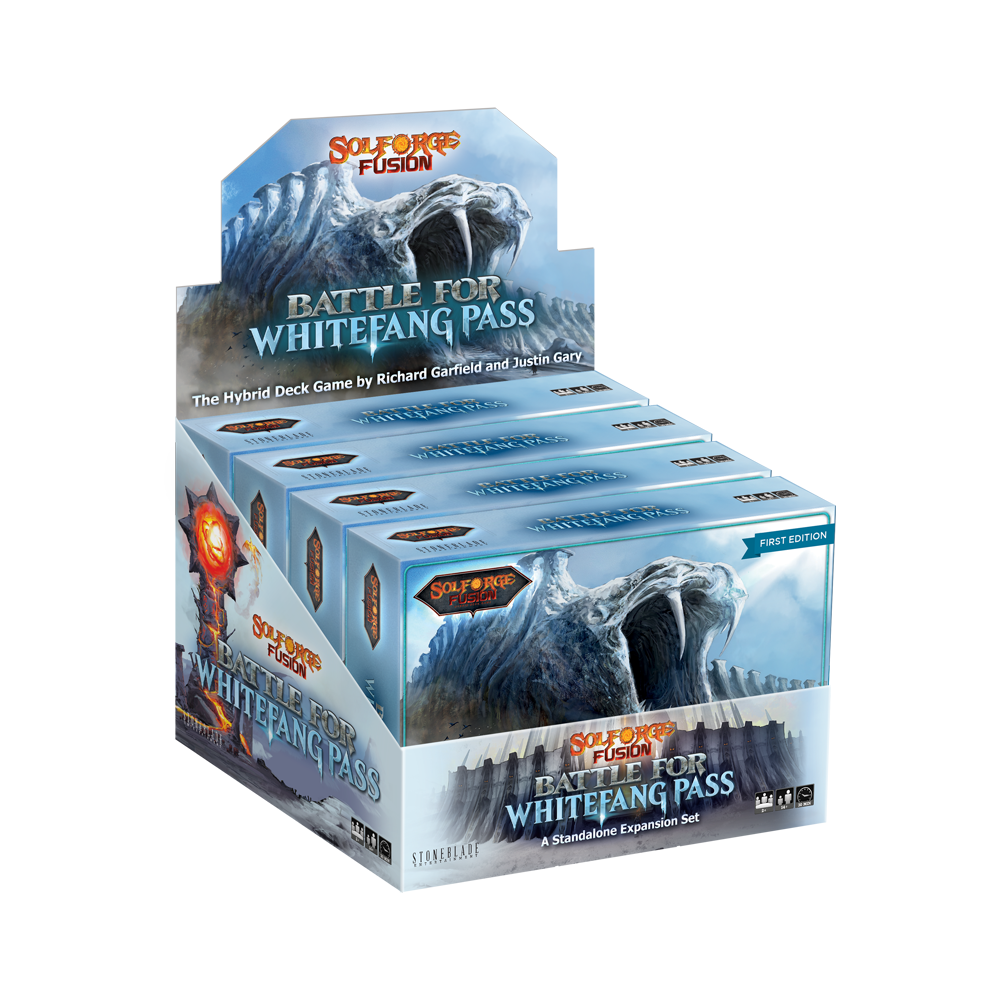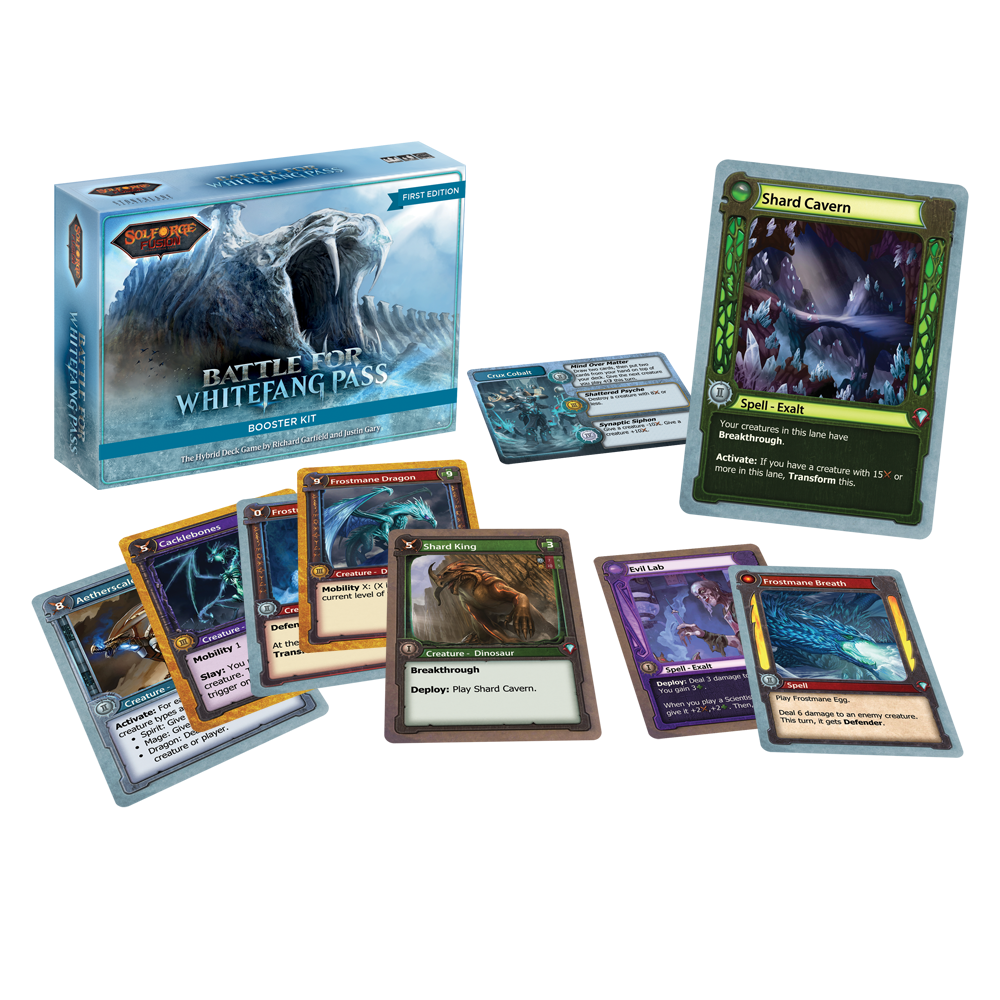 Quick Turnaround
I was very excited to try and get copies of the Gen Con 2022 promo cards for SolForge Fusion when they were announced. I went ahead and ordered the box the same day and received it in less than a week. The product was shipped very safely with the promos even being tucked into the booster box. The quality of the game and cards is great and I even managed to pull a Legendary Steelscale Dragon in one of my boosters!
SolForge Fusion Whitefang Pass Booster Kit
Very solid with minor complant
Absolutely love the game, wish I had more people to play it with so I could play more. I bought 2 boosters and the cards are awesome. But I did feel for it being a new 10,000 cards or whatever. I felt I had a number of the same creatures as the original game. Also ,maybe my poor luck, but I only got 1 dragon and was hoping for some more since it was highly advertised. Again could be just my dumb luck. But that was my initial reaction. So too many repeat creatures IMO and lack of drags. Love the game though!!
Foils fun but far and few between
Mythic rares since they are no super powerfull I would like to see one Mythic per faction in each new set. Foils are fun but they are so far and few between its bad beats when we see them and the deck is it self is not that powerfull. More forgeborn's /with more options for abilitys on them. Seeing some of the same cards in this set it feels bad when you get a bunch of them in box rather then newer cards.
Good game
Was sceptical at first, but it's easy to learn, complex, strategic, and doesn't take 9 hours to wrap up a game, my son plays it with me and the booster plays well against the other decks and the art work is good, but will there be new forgemasters? In the expacs we get a couple repeat/reworked and a new forgemaster, but like a new color or scheme?